Last Spring I spent a couple posts discussing a digital Choose Your Own Adventure game using YouTube annotations and cards. The second post covered all of the "how-to" details, but I did not follow up with the finished project. We ended up with 23 connected videos in the final version. Here it is:
The students were very happy with the finished project. My new class of third graders (and even my 3 year old niece) love playing the game, and my Autumn after-school class is at work on a new story (involving a boy ninja and a haunted house).
The only technical point I'd add to the explanation post is a quick tip on how to use cards (in addition to annotations) to link the story together: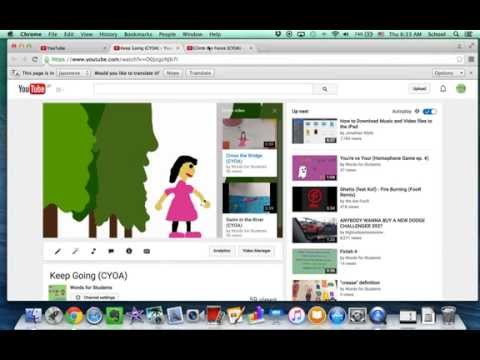 This allows users to play on phones and tablets (where annotations don't always work).
To polish the beginning, we created a nice title screen with PicCollage, and we used computer iMovie (instead of the iPad version) for a couple of early videos.
If your students want to play an adventure game, or if you have a listening center as part of your literacy block, give them a link to our story and I'm sure they'll have fun. I will update in a few weeks with our new story.
P. S. Print this document to help your students find all of the different endings.